Guidance on Funerals and Covid 19 - click here
Some people wish for their loved one to be dressed in their own clothes during the funeral so that they can remember them as they knew them; we can arrange this for you. Alternatively, you can choose for the deceased to be dressed in one of our selection of traditional gowns, which are suitable for both ladies and gentlemen. All gowns can be coordinated with the coffin or casket lining.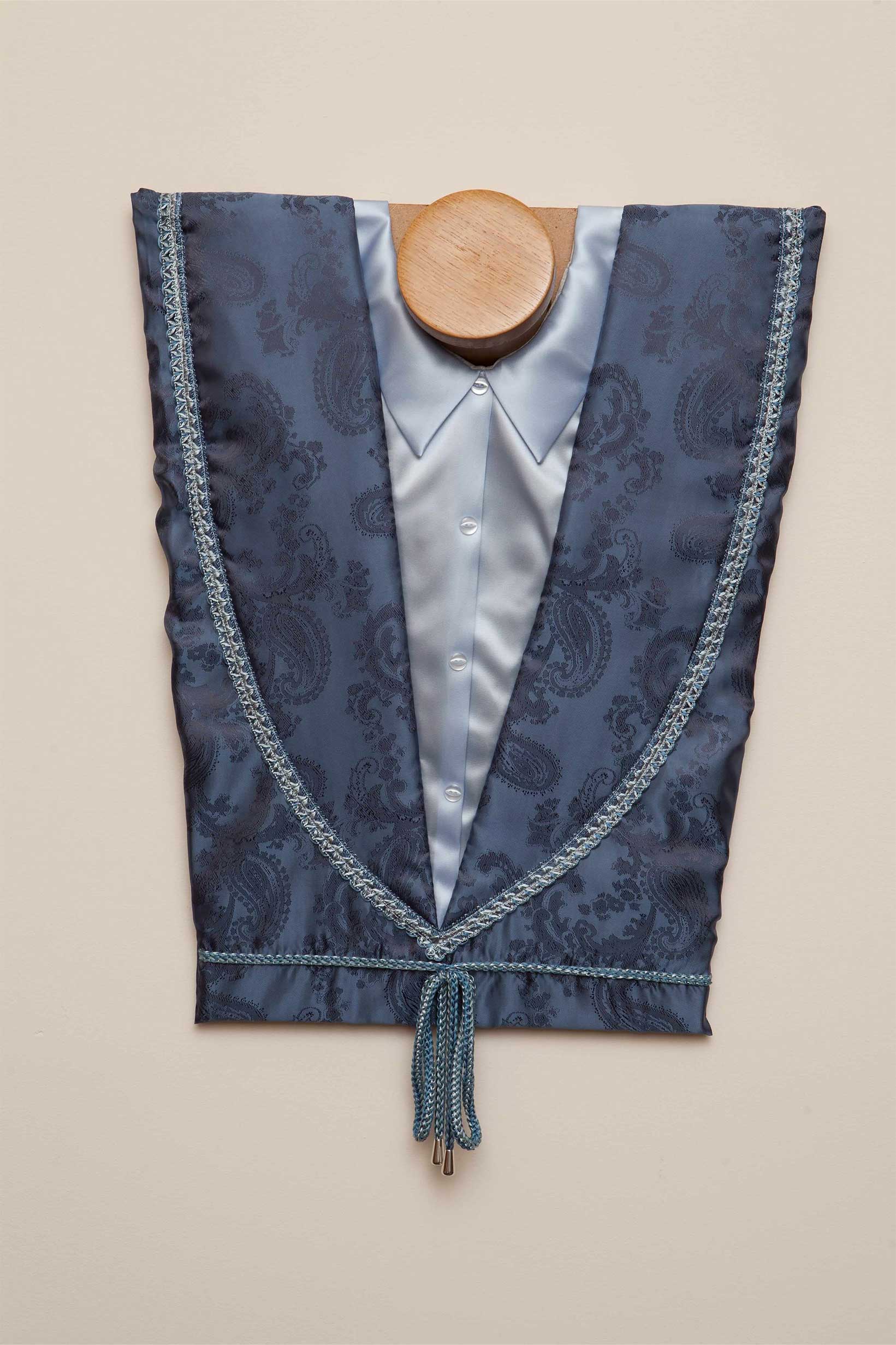 Supplying Own Clothes
We encourage you to supply clothes for your loved one to be dressed in whilst they are in our care and for the funeral.
We respectfully ask that all clothes are supplied to us within 72 hrs of the arrangements being made, so that any visitation that you require can take place as soon as possible. As a general rule we will need the following items:-
The clothes that the deceased would normally wear, including underwear.
A recent photograph for the setting of hair styles
Their favourite aftershave or perfume.
Shoes (these may be worn for visitation but will be removed if the service is to be a cremation)
Glasses and costume jewellery. (Glasses & some jewellery will need to be removed for cremation)
N.B. – Please be very clear with us if you wish for any items of clothing to be returned to you. Unless specifically stated all items with the deceased on the day of the funeral will be left with them for the committal, if allowed by cremation law.
Bringing items in to be placed in the coffin
We welcome you to bring items in to be placed with your loved on and remain with them. If the service is to be a burial there is very little restriction as to what can be placed in the coffin. If the service is to be a cremation however there are a number of restricted items, such as Glass, Batteries, some metals and plastics. If you have any items that you are not sure about, please talk to us and we will advise you accordingly. As an alternative small items, such as jewellery, can be reunited with the ashes of your loved after the service.
Unreturned Shoes & Glasses
Any shoes or glasses which are removed before the cremation and not returned to the family are donated to our local Lions & H.A.R.P. charities for use in the third world and the homeless.
Interiors
All of our bespoke coffins and caskets are individually prepared, lined with a quilted padding and double throw satin frill, which can be coordinated with the funeral dress. The colours below are for representative purposes only and may differ slightly from those supplied
Maroon
White
Pink
Red
Peach
Royal Blue
Floral
Navy Blue
Mint
Light Blue
Lilac
Supporting you along the way
If you wish to have a discussion with one of our funeral arrangers, please don't hesitate to contact us. We can talk through yours and your loved one's needs and discuss how we can best celebrate their life.